The Blackmailed Bride (LIH February 2011)
The despicable Baron Finley is the last man Lady Olivia Fairfax would want as her husband, but what choice does she have? He holds the secret to a family scandal, and she must bow to his blackmail or see herself and her brother publicly disgraced.
Steeling her resolve—and shielding her heart—Olivia is prepared to do her duty to her family…until Nicholas Stuart, the Marquess of Huntsford, complicates her plans. Nick is brave, honorable, infuriatingly attractive and unshakably determined to protect Olivia—even from herself. He won't let Olivia sacrifice her happiness for any price.
Instead, he'll teach her to follow her heart…and pray that it leads her straight to him.
What Reviewers are saying:
"This is a wonderful Regency romance. The characters are written with their imperfections showing, and it's wonderful to see a female character so full of spunk." --Patsy Glans --RT Book Reviews (TBB was given 4 out of 4.5 stars!)
Update Summer 2011
:
The subrights to TBB have been sold, and I am thrilled to announce that my first book is going to be translated and distributed in Chinese!!!
Engaging the Earl (LIH March 2012)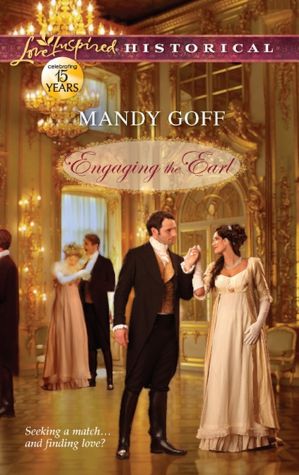 To help her destitute parents, Emma Mercer must marry very well. And very soon. Love is irrelevant. Only security matters…doesn't it? Aided by her friend Olivia—and Olivia's brother Marcus, Earl of Westin—Emma quickly gains society's notice. But Marcus himself, the only man whose company Emma truly enjoys, seems oblivious to her charms.
With his finances in jeopardy, Marcus knows he can't be the wealthy groom Emma needs. Instead, he'll see her properly engaged to the right man… and break his own heart.
Yet Emma's determination and Marcus's resolve may be no match for love, faith—and a scheming sister determined to end Emma's husband hunt right at Marcus's side.